Asynchronous Programming Succinctly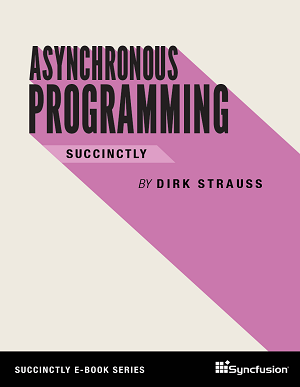 Syncfusion ha publicado el ebook o libro electrónico gratuito escrito en inglés por Dirk Strauss, titulado Asynchronous Programming Succinctly.
Se trata de un libro electrónico enfocado al asincronismo, y nos enseñará como usar Microsoft Visual Studio para crear aplicaciones que ejecuten tareas de forma adecuada.
La tabla de contenidos del ebook de 85 páginas es:
Getting Started
How Do I Use Async?
Some Real World Examples
Use SemaphorSlim to Access Shared Data
Unit Tests and Async and Await
No obstante, podrás acceder directamente a los libros electrónicos en los siguientes enlaces:
Libro eléctronido en formato PDF.
Libro electrónico para Kindle e Ipad.
¡Happy Coding!