Go Succinctly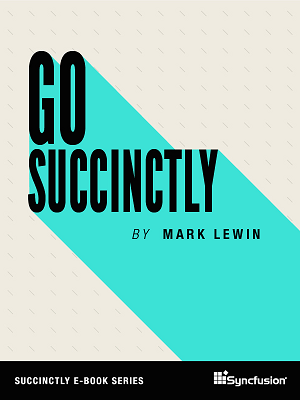 Syncfusion ha publicado un nuevo ebook o libro electrónico bastante completo y escrito en inglés, sobre Go.
Recordemos que Go, es un lenguaje de programación creado por Google en Noviembre del año 2009.
Podrás descargar el libro tanto en formato PDF como en formato Amazon Kindle e Ipad en este enlace.
La tabla de contenidos del ebook de 104 páginas es:
Welcome
Introducing Go
Let's Go!
Variables, Constants, and Assignments
Basic Data Types
Control Structures
Arrays, Slices, and Maps
User-Defined Types
Concurrency
Standard Packages
Go Further
No obstante, podrás acceder directamente a los libros electrónicos en los siguientes enlaces:
Libro eléctronido en formato PDF.
Libro electrónico para Kindle e Ipad.
¡Happy Coding!