Go Web Development Succinctly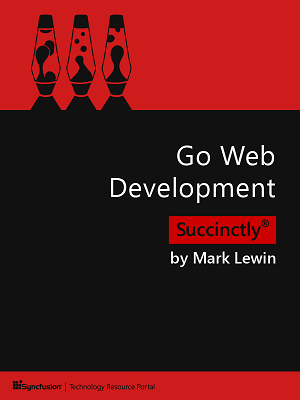 Syncfusion, ha publicado el 24 de Julio de 2017 el ebook o libro electrónico gratuito escrito en inglés, Go Web Development Succinctly.
Podrás descargar el libro tanto en formato PDF como en formato Amazon Kindle e Ipad en este enlace.
La tabla de contenidos del ebook de 89 páginas es:
Introduction
Serving and Routing
Accessing Data
Templates
Creating a RESTful API
Cookies and Sessions
Development Techniques
No obstante, podrás acceder directamente a los libros electrónicos en los siguientes enlaces:
Libro eléctronido en formato PDF.
Libro electrónico para Kindle e Ipad.
¡Happy Coding!