PHP Succinctly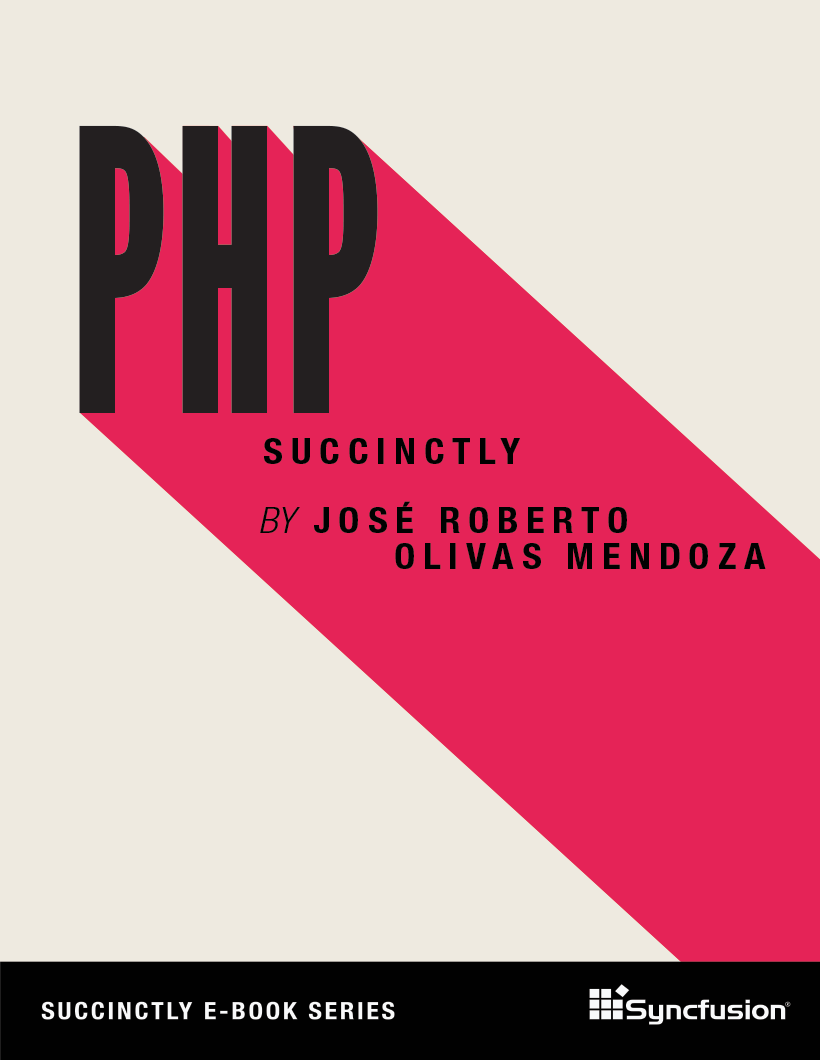 Syncfusion, ha publicado un ebook o libro electrónico gratuito escrito en inglés por José Roberto Olivas Mendoza, PHP Succinctly.
Aunque mi blog suele tratar casi siempre sobre tecnologías Microsoft, los que me conocen saben que no estoy cerrado a nada, y menos a uno de los lenguajes de programación Web más extendidos, en este caso PHP.
Adicionalmente, recordemos que podemos desplegar aplicaciones Web desarrolladas con PHP en la nube como por ejemplo en Microsoft Azure.
Podrás descargar el libro tanto en formato PDF como en formato Amazon Kindle e Ipad en este enlace.
La tabla de contenidos del ebook de 119 páginas es:
Introduction to PHP
Deploying PHP
PHP Basics
Functions and File Inclusion
Files and Databases
A Contact List Website
General Summary
General Conclusions
Development Techniques
No obstante, podrás acceder directamente a los libros electrónicos en los siguientes enlaces:
Libro eléctronido en formato PDF.
Libro electrónico para Kindle e Ipad.
¡Happy Coding!