Java Succinctly Part 1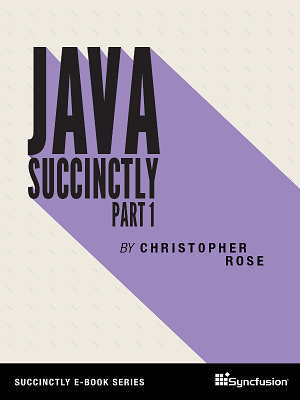 Syncfusion, ha publicado la primera parte de un ebook o libro electrónico gratuito escrito en inglés sobre Java llamado, Java Succinctly Part 1.
Podrás descargar el libro tanto en formato PDF como en formato Amazon Kindle e Ipad en este enlace.
La tabla de contenidos del ebook de 125 páginas es:
Introduction
Getting Started
Writing Output
Reading Input
Data Types and Variables
Operators and Expressions
Control Structures
Object-Oriented Programming
Example Programs and Conclusion
No obstante, podrás acceder directamente a los libros electrónicos en los siguientes enlaces:
Libro eléctronido en formato PDF.
Libro electrónico para Kindle e Ipad.
¡Happy Coding!