Actualización del ebook Microservices and Docker containers: Architecture, Patterns and Development guidance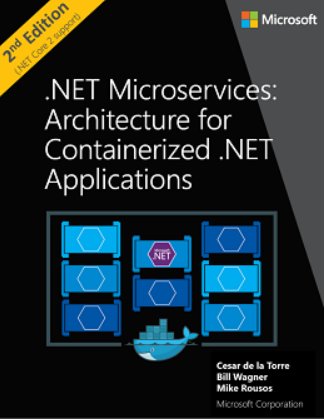 A lo largo de este año 2017, Microsoft publicó un ebook gratuito escrito en inglés para que sirviera como guía arquitectónica sobre microservicios y contenedores Docker.
Ahora, Microsoft publica una segunda versión o edición de su ebook, para cubrir con las últimas actualizaciones entre las que se encuentran .NET Core 2.0, así como más actualizaciones que han sido añadidas y otras más que serán incorporadas en el futuro.
Encontrarás más información sobre este ebook en este enlace.
Si quieres acceder al enlace de descarga del ebook, puedes hacerlo en este enlace.
Recuerda, que también tienes otro ebook adicional a este, que quizás pudiera interesarte.
Se trata del ebook llamado Containerized Docker Application Lifecycle with Microsoft Platform and Tools y que podrás encontrar en este otro enlace.
¡Happy Coding!