Docker Succintly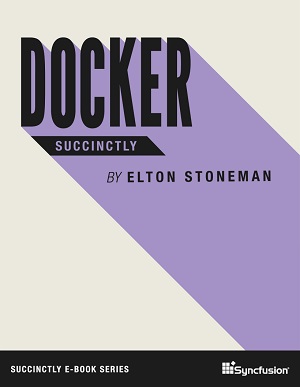 Syncfusion ha publicado un nuevo libro electrónico gratuito escrito en inglés por Elton Stoneman sobre Docker.
Docker es un proyecto de código abierto realizado en Go, cuya finalidad es la de crear contenedores lo más ligeros posible, aportando la importante característica adicional de portabilidad.
Con esto, lo que se busca es que las Aplicaciones Software desarrolladas sean desplegadas y ejecutadas en cualquier máquina que tenga Docker instalado.
Docker ofrece por lo tanto, una capa de abstracción y automatización, aislando los recursos, ejecutando las aplicaciones de forma más controlada y segura.
Podrás descargar el libro tanto en formato PDF como en formato Amazon Kindle e Ipad en este enlace.
El índice de contenidos del ebook de 98 páginas es:
Introducing Docker
Packaging Applications with Docker
Image Registries and the Docker Hub
Data Storage in Docker
Orchestrating Systems with Docker
Clustering Hosts with Docker Swarm
Docker on Linux, Windows, and ARM
Running Docker in the Cloud
Continuing Your Docker Journey
¡Happy Coding!