Java Succinctly Part 2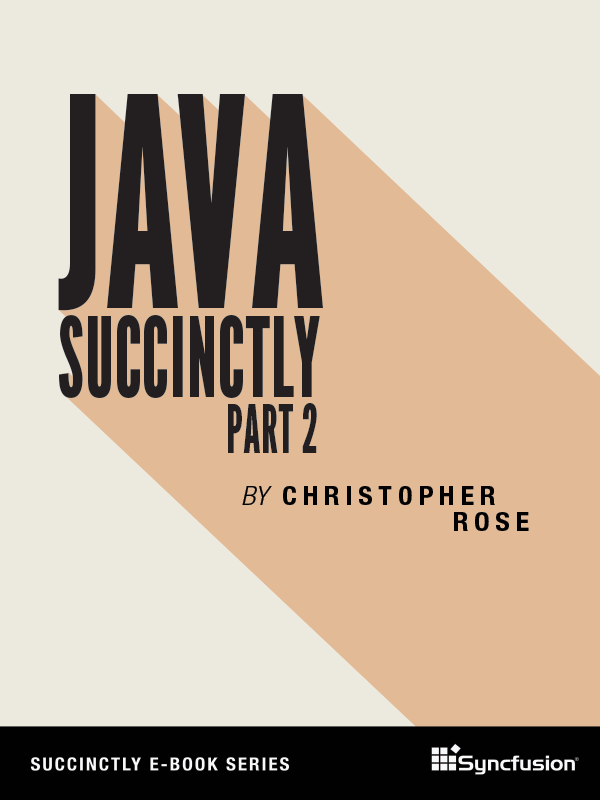 Hace algunos días, comentaba que Syncfusion había publicado la primera parte de un ebook o libro electrónico gratuito escrito en inglés sobre Java.
En esta ocasión, os comento que ya han publicado la parte 2 de este libro electrónico sobre Java.
Podrás descargar el libro tanto en formato PDF como en formato Amazon Kindle e Ipad en este enlace.
La tabla de contenidos del ebook de 134 páginas es:
Packages and Assert
Reading and Writing to Files
Polymorphism
Anonymous Classes
Multithreading
Introduction to GUI Programming
GUI Windows Builder
2-D Game Programming
Podrás acceder directamente a los libros electrónicos en los siguientes enlaces:
Libro eléctronido en formato PDF.
Libro electrónico para Kindle e Ipad.
¡Happy Coding!